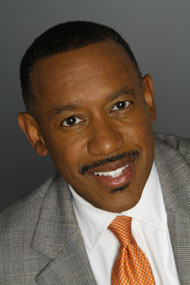 EDUCATION
J.D., University of Baltimore, J.D.

Editor-in-Chief, University of Baltimore Law Forum
2nd Place National Finalist American Bar Association Negotiation Competition

B.S. Finance, Ohio University
PROFESSIONAL ACTIVITIES
Member, Maryland State Bar Association
Member, District of Columbia Bar Association
Member, Prince George's County Bar Association
Member, J. Franklyn Bourne Bar Association, Inc.
Member, Maryland Association for Justice
Member, National Bar Association
Member, American Bar Association
ADMITTED TO PRACTICE
District of Columbia
State of Maryland
PRIOR LEGAL EMPLOYMENT
Senior Counsel, Towers Watson Co.
Associate General Counsel, Fannie Mae
Special Counsel, Nextel Communications, Inc.
Attorney-Advisor, U. S. Securities and Exchange Commission
PRIOR NON-LEGAL EMPLOYMENT
Monumental Life Insurance Company/ AEGON USA
Harbor Financial Group
IDS Financial Services, Inc.
Equitable Life Assurance Society of the United States
Karl L. Chen
Partner
Personal Injury; Litigation; Employment
Mr. Chen concentrates his practice in the areas of general corporate, employment law and litigation, including personal injury.
Mr. Chen focuses on helping businesses and individuals minimize risks and maximize business and legal opportunities. Whether it is a start-up seeking business formation advice, funding or securities litigation or development and implementation of an effective compliance program to protect your business from civil and criminal liability, Mr. Chen is your trusted legal advisor.
Mr. Chen began his legal career at the U.S. Securities and Exchange Commission, Division of Corporation Finance, as an attorney-adviser reviewing corporate filings of small and multi-national corporations. In 1997 he joined Nextel Communications, Inc. as its securities and finance counsel and later expanded his role to corporate compliance, marketing, and sports sponsorship negotiations with the National Football League, Major League Baseball and several National Basketball Association franchises. Mr. Chen also negotiated product placement of Nextel phones in movies and television shows. When he left Nextel in 2003 as Special Counsel, he joined Fannie Mae in its newly created Office of Corporate Compliance where he served as the Associate General Counsel. In 2006, he joined Watson Wyatt Worldwide, Inc. as their securities counsel where he advised the company and its investment consulting practices on board matters, corporate governance and securities compliance under federal and securities laws in Canada, certain countries throughout Europe and Asia. He left after assisting the company in its $3.5 billion merger with Towers Perrin as its Senior Counsel for the newly formed Towers Watson & Co.
In 2011, through his law practice located in Largo, Maryland, Mr. Chen embarked on advocating for individuals injured as a result of a third party's negligence, as well as individuals injured by unlawful discriminatory employment practices. Mr. Chen regularly represents individuals who have been injured as a result of a motor vehicle collision, assault, slip and fall and other negligence caused through no fault of their own. In employment matters, Mr. Chen regularly represents victims of sexual, racial and other forms of employment discrimination in the workplace.