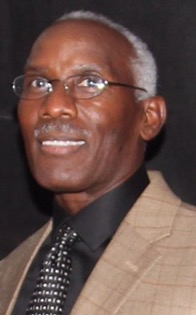 EDUCATION
J.D., University of Virginia Law School
B.A. Communications, Hampton University

Summa Cum Laude
Salutatorian
President's Award for Most Outstanding Graduate
PROFESSIONAL ACTIVITIES
Commonwealth of Virginia Bar Association
District of Columbia Bar Association
State of West Virginia Bar Association
ADMITTED TO PRACTICE
District of Columbia
Commonwealth of Virginia
State of West Virginia
PRIOR EMPLOYMENT
Jordan Patrick & Cooley LLP, Partner
Patrick Henry LLP, Managing Partner
Aide to U.S. Congressman
Counsel to the Virginia State Conference, NAACP
Chair of Virginia Advisory Committee of the United States Civil Rights Commission
Richard E. Patrick
Of Counsel
Employment; Labor; Litigation
Mr. Patrick is a nationally known employment litigation lawyer. He represents companies and individuals in a variety of employment and labor law matters.
Mr. Patrick began his legal career in the communications practice of a major Washington, D.C. law firm. Mr. Patrick has also worked as an aide to a U.S. Congressman, as well as general counsel to an international export-import company, among others.
Mr. Patrick specializes in litigation and advising small businesses. He has also developed a significant practice in the areas of corporate/small business counseling, employment and labor law; discrimination and civil rights law, including both trial and appellate litigation; and consumer law.
Mr. Patrick is active in the community, having served on Alexandria City Boards and the Board of Directors of several community organizations. He previously served as Counsel to the Virginia State Conference, NAACP, and was Chair of Virginia Advisory Committee of the United States Civil Rights Commission. Mr. Patrick is a member of the bars of the Commonwealth of Virginia, West Virginia and the District of Columbia, and practices in the federal and local courts of those jurisdictions.