JORDAN GUYDON PARTNER DARYLE JORDAN DISCUSSES SECURITY CLEARANCES
JORDAN GUYDON PARTNER DARYLE JORDAN DISCUSSES SECURITY CLEARANCES (Part I). Host; Ethel Mitchell—Law Talk With Ethel Mitchell. WOL-AM 1450: News Talk Radio. 8 July 2017. Click here to read more.
Former Military Officers Seek Greater Due Process for CA Bonus Troops.
WASHINGTON, D.C., Dec. 6, 2016 (SEND2PRESS NEWSWIRE) — Two former military officers of the Washington D.C. law firm of Jordan Guydon LLP sent letters today to U.S. Senator Boxer, other Congressional leaders, the Secretary of Defense and Secretary of the Army, urging the strengthening of due process for the California National Guard bonus recipients. The two are Darlye Jordan, managing partner of the firm and a former Army major who advised commanders during the Gulf War; and, Howard G. Cooley, of-counsel, and a retired Army colonel.
Cooley and Jordan are concerned that there is no mention of the role of the Board for Correction of Military Records (BCMRs) in the remedy of the bonus cases. In the letter, they argue the Guardsmen have an administrative due process right to the extraordinary decisional and equitable powers Congress conferred on the boards.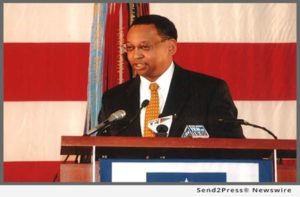 Jordan, also a former finance officer in the military, notes that "the remedies of waiver and remission of the remaining debt" may still leave some servicemembers with a historical record of problematic "past due" notices. Jordan also notes "it may take longer than expected for negative information to be removed from some credit records." Cooley and Jordan argue that since only BCMRs have the authority in DOD to cause the debt to be eradicated as through it never existed, Guardsmen should have the opportunity to appeal to their Service BCMR.
Cooley states, "For the Army Board to be poised to fairly evaluate the appeals of Guardsmen, it must get its own house in order, and can do so easily by shutting down its illegal adjudication system immediately and adopting the adjudication process used by the Air Force BCMR." Cooley notes, "20 years ago, management consultant Booz Allen Hamilton, in effect advised DOD that the Army Board breached decisional integrity because the ABCMR staff impermissibly took over the decisional process from the board and reduced the board to a mere rubber stamp for the staff."
Cooley asserts "by law, servicemembers are entitled to have their cases fully evaluated by an independent panel of high ranking, fair-minded, and experienced board members – not unappointed staffers under pressure to cut corners (including the denial of the due process rights of servicemembers) in order to adjudicate cases in 10-months."
Cooley adds that if some of the problematic bonuses were issued to Air Guard members from California, in addition to the Army Guard members, "then there would be unacceptable dual standards, with the Air Force Guardsmen walking upstairs to the regular order boardroom conducted by an independent and appointed board, while the Army Guardsmen are directed to the basement where the staff is in charge while the appointed board members are divested of all of their decisional authority."
Jordan and Cooley believe "it is time to right-size the BCMR process, as all servicemembers are entitled now to the gold standard adjudication afforded by the Air Force BCMR, and nothing less."